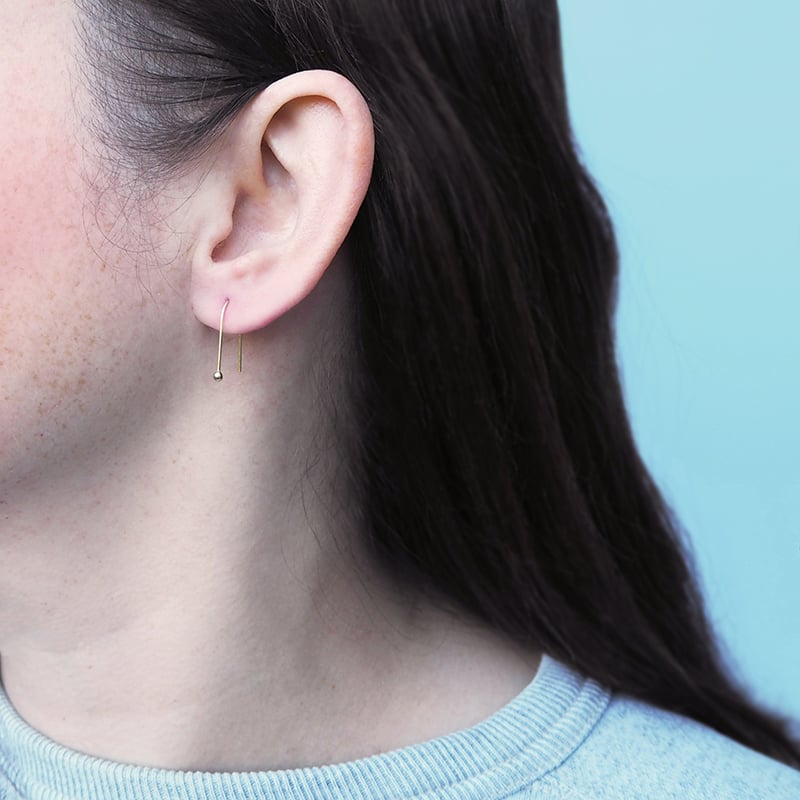 Simple, minimal gold vermeil arc earrings. Perfect for every day.
The small sphere at the end measures 2mm wide and the earring drop is 18mm.
Earrings are 925 sterling silver gold plated.
Your earrings will arrive in a Custom Made branded box.
THESE EARRINGS WERE DESIGNED AND ASSEMBLED WITH CARE IN THE CUSTOM MADE STUDIO.