WHO IS CUSTOM MADE?
Custom Made is an accessory brand designing jewellery and textile pieces. Each product is designed and created in house in the Custom Made studio in Oxford.
Each collection is thoughtfully designed and sourced using the perfect materials to bring the wearer a functional yet beautiful item they will find themselves wearing time after time.
With design as her passion, fashion designer Anna Butler fuses minimal design with colour, shape and pattern. The range mixes delicate and statement pieces and lots of colour giving Custom Made a look that's very much its own.
The local community is very important to us. Custom Made donates a percentage of our monthly profits to The Oxford Food Hub.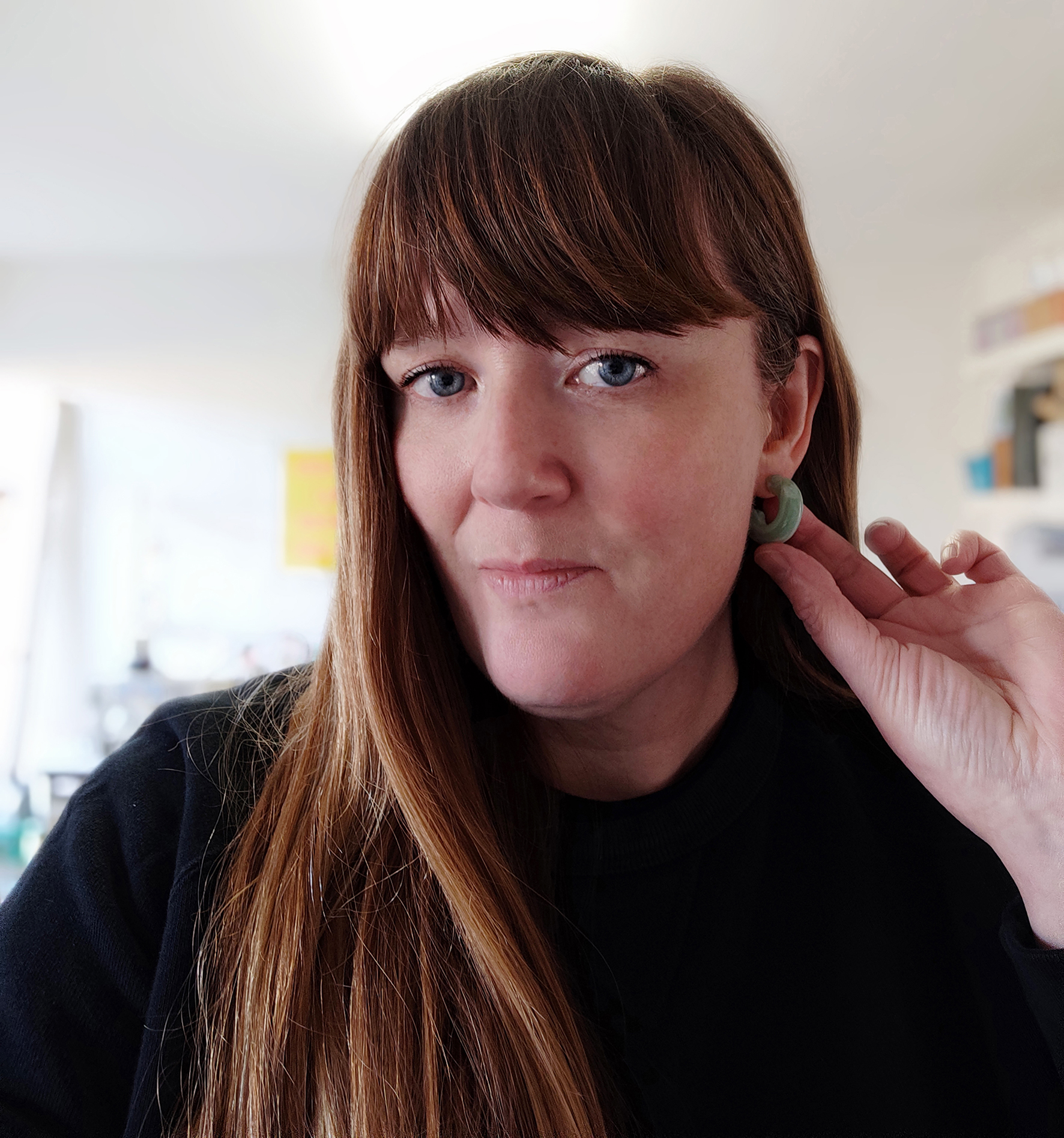 Anna Butler, designer and founder.

OUR MANUFACTURING PROCESS
Great products and good customer service are very important to us. Every item you see in the shop is designed and created in our studio in the UK. If you contact us about a product you will probably be speaking to the person who made it, or at least the person sat next to the person who made it.
We source as much as we can from local businesses, our packaging is made using recycled materials. Our chains are manufactured and plated in the UK.
REPAIR AND REFURBISH SERVICE
We want you to love your jewellery forever. If you have a Custom Made piece that needs a new chain or professional cleaning, or you have lost a piece, do contact us. We are here to help. We don't want you to throw your jewellery away. You can contact us RIGHT HERE
WHOLESALE CUSTOMERS
Custom Made products are stocked in lots of fantastic stores around the world. We are always on the look out for exciting new stockists. If you think our brand would suit your store contact us RIGHT HERE
PRESS ENQUIRIES?
Email Anna through the contact page she will provide you with what you need right away RIGHT HERE
I HAVE ANOTHER QUESTION?
Email Anna through the contact page. She is very helpful. Contact RIGHT HERE