*NEW* Umber Floral Stud Earrings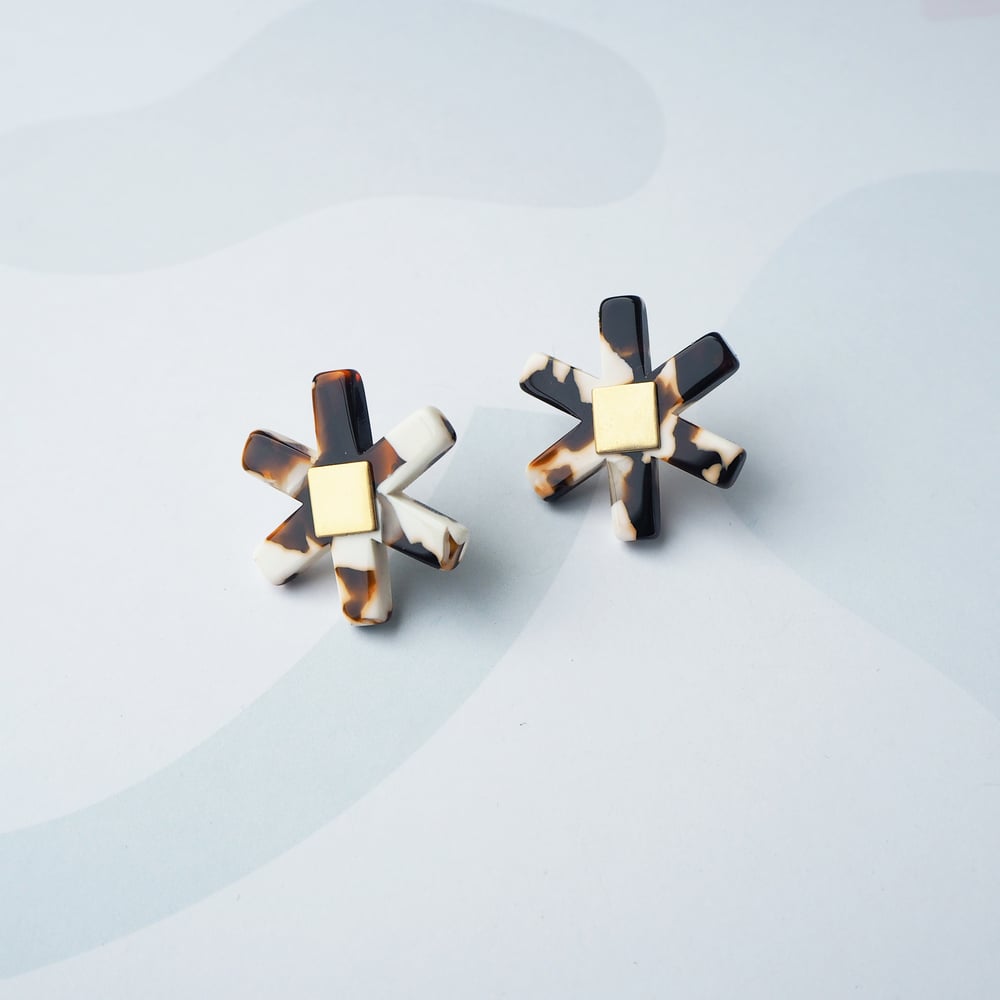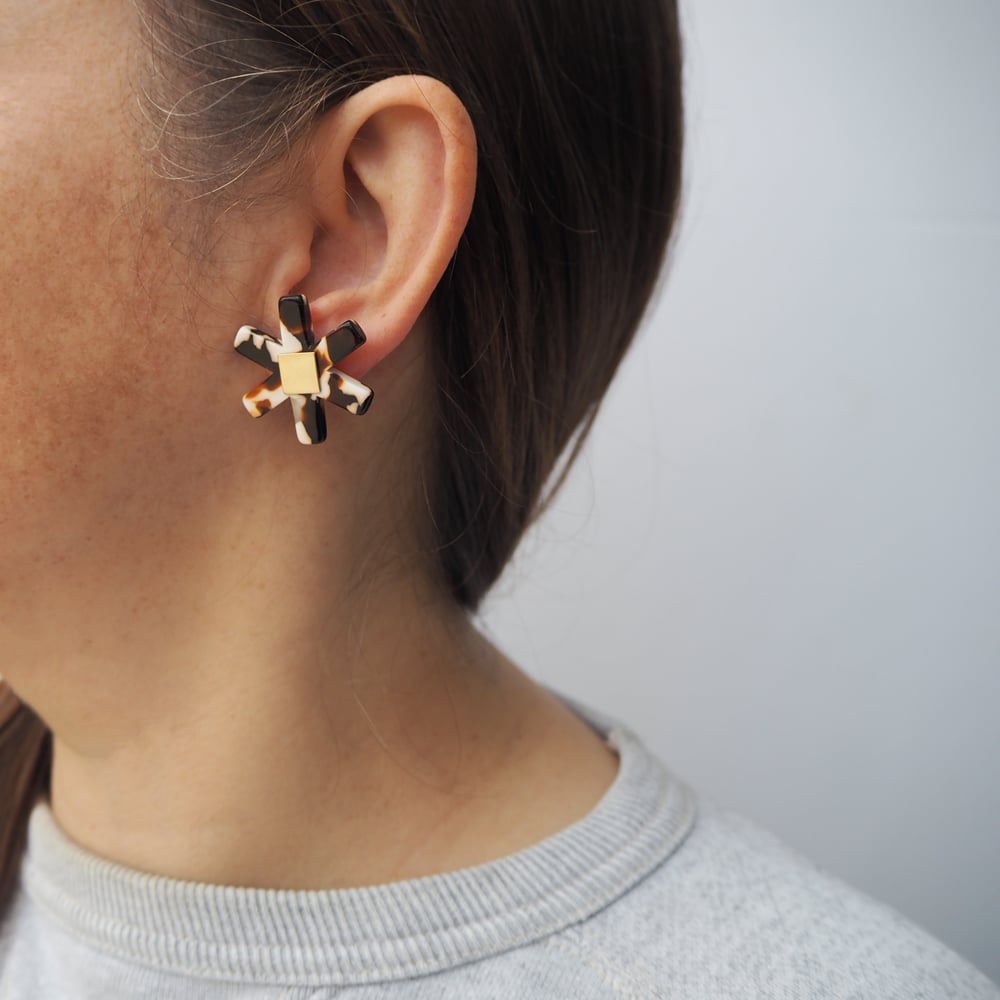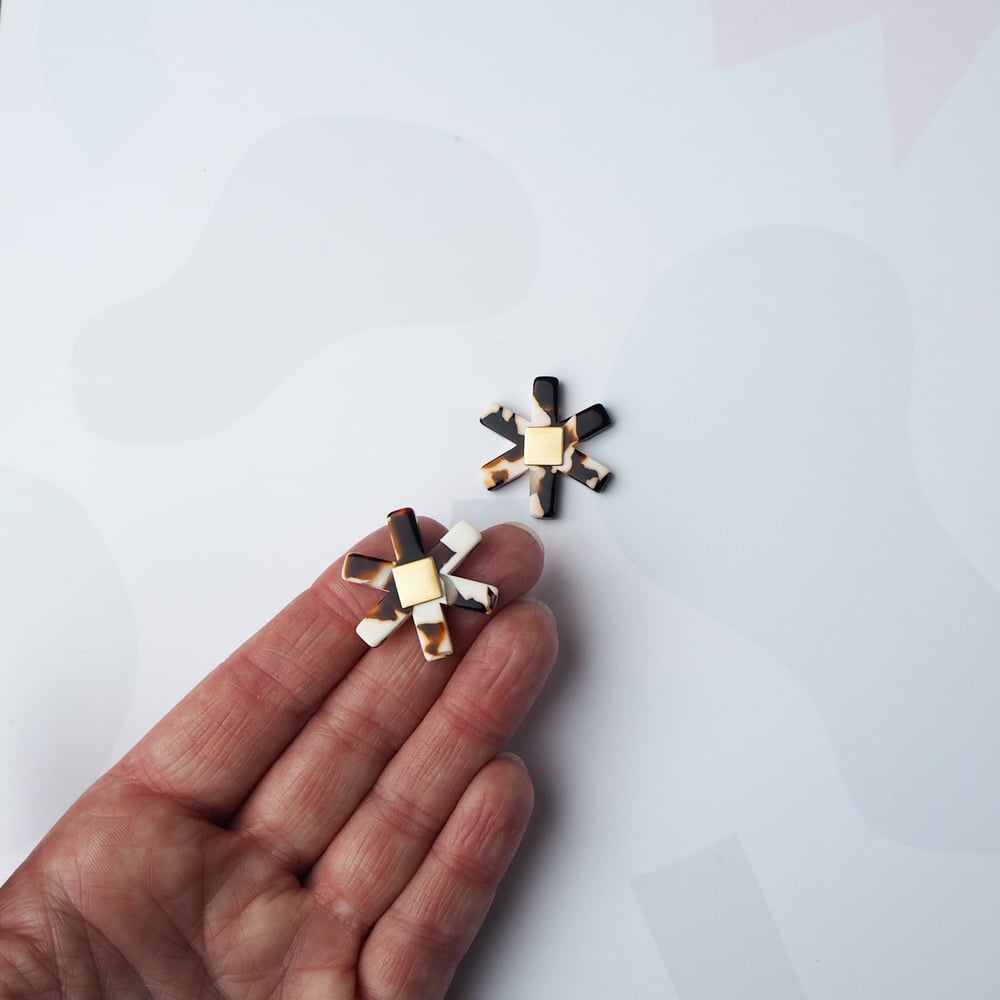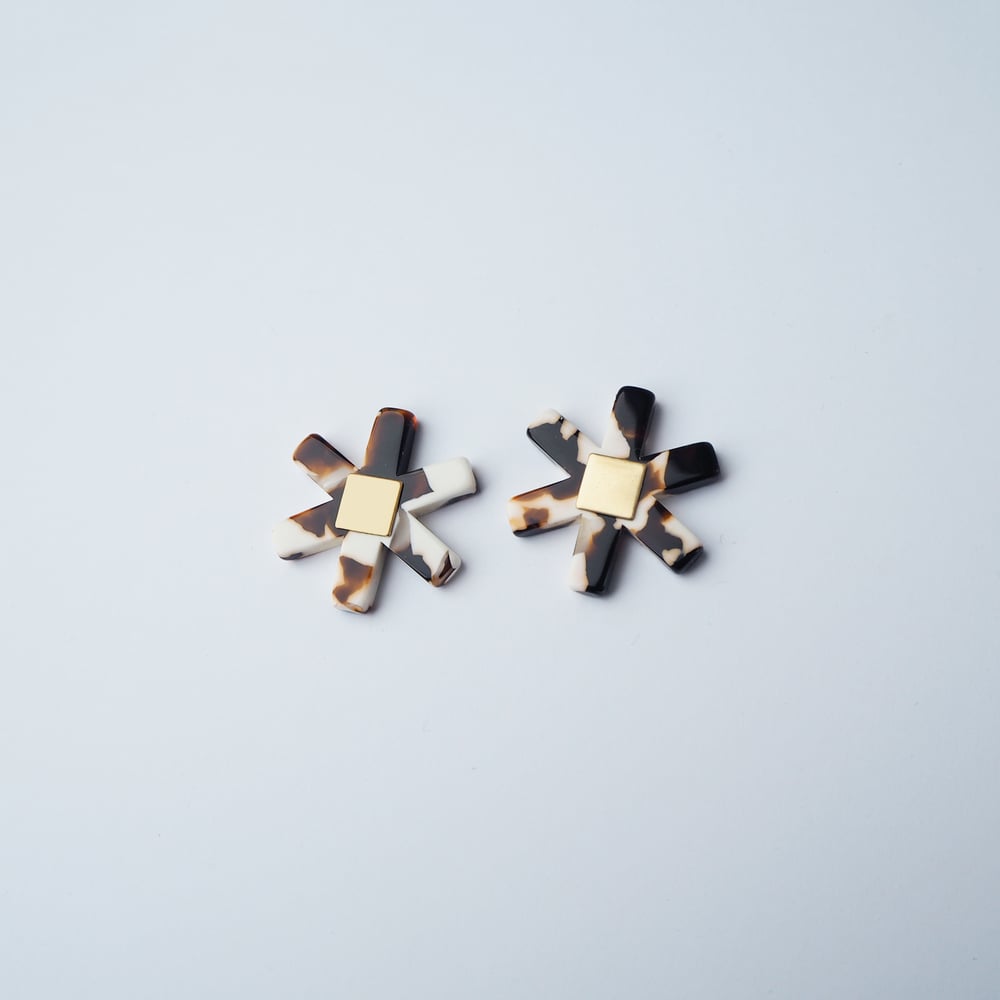 'umber'
A natural pigment resembling but darker than ochre, normally dark brown in colour ( raw umber ) or dark brown when roasted ( burnt umber )
These beautiful floral stud earrings are made from hand polished acetate in a beautiful umber and winter white mix. The perfect floral statement earring.
They are beautifully lightweight due to the nature of the materials used.
The flower measures 2.7cm in width and the hoop is 7mm wide. The material being 3.5mm thick.
The earrings posts and sterling silver. The scroll backs are sterling silver. The square charm in the centre of the flower is polished brass.
COLOUR: Umber & Winter White
Your earrings will arrive boxed on branded Custom Made packaging.
THESE EARRINGS WERE DESIGNED AND ASSEMBLED WITH CARE IN THE CUSTOM MADE STUDIO.